Home inspections in  Washington County, MN.
30 YEARS OF REMODELING CONTRACTOR EXPERIENCE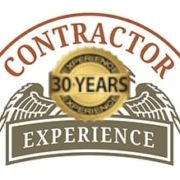 OPEN SEVEN DAYS A WEEK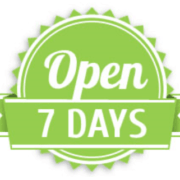 What differentiates us from the other home inspection companies in Washington County, MN?
Our way of communicating with our clients is an Eye Opener.
Reports are delivered electronically within 24 hours after the inspection is completed.
We specialize in Home inspections, Mold Inspections, Radon Measurements, Sewer Scope inspections, and 3D image mapping. We are open 7 days a week, which means we do inspections even on Sundays.
We use the Latest Technology; our inspection includes the following free-of-charge services as
Infrared Thermal Imaging allows us to show our clients things about their homes that can't be revealed using conventional inspection methods.
Combustion analyzer to measure and interpret the range of parameters such as stock temperature, flue pressure, and levels of gases, especially carbon monoxide levels, inside the exhaust pipes of furnaces, boilers, and water heaters.
We are measuring water pressure, bathtub overflow drain testing, and conducting a relative humidity measurement to determine if there is a risk of mold growth.
In addition to that we are offering free drinking water tests.
We providing free of charge following inspections that not part of SOP (Standard of Practice):
We are checking exhaust pipes in every furnace, boiler and water heaters for Carbon Monoxide.
We are checking every bathtub overflow by filling tub with water and checking for leaks.
MSP Inspections believes everyone deserves to be protected by understanding the true condition of the home they are buying. We will guide you through the home inspection process, methodically inspecting all of the major systems and components in the home.
After inspection is completed we walk through the home together; we will personally explain the general condition of the home and systems with you and your agent. We will talk through any major issues that need to be addressed sooner rather than later. We will also mention the items that you will want to keep an eye on for deferred maintenance.
All of this will be detailed in our easy-to-read report, which will be delivered in PDF format. You'll be able to see the items we discussed.
What can you expect in our report?
Unbiased Reporting.
Clear Photo-Rich Reporting.
Link to Google Photos, taken during the inspection.
Reports Delivered the Same or Next Business Day.
Available optional inspections:
Radon Measurement
Sewer Scope line inspection, including a link to YouTube channel with video of the inspection.